A well-known American electric car company announced the suspension and delisting!
Another new car manufacturer is facing suspension and delisting, this time from the American electric vehicle startup Lordstown Motors (hereinafter referred to as "Lordstown Motors").
(13787.9227, 196.59, 1.45%)29 ,  Lordstown Motors announced that the company received a delisting notice from Nasdaq on June 28 . The content of the notice shows that Lordstown Motors does not comply with the listing rules and trading in its Class A ordinary shares will be suspended on July 7, 2023.

Perhaps affected by this news, the stock price of Lordstown Motors fell by nearly 4% in pre-market trading that day. As of the last close, the stock price of Lordstown Motors has fallen by about 88% this year.
In fact, as early as April 20 this year, Nasdaq had issued a "delisting warning letter" to Lordstown Motors, warning that its stock might be delisted. During the same time period, Foxconn also informed Lordstown Motors that it had violated the initial investment agreement agreed between the two parties and would stop its follow-up investment, because the stock price of Lordstown Motors has been below $1 for a long time, which does not meet the listing requirements of Nasdaq rules, and made it clear that if this issue is not resolved within 30 days, the investment agreement will be terminated.

At the beginning of May, Lordstown Motors also released a warning document of "may face bankruptcy" to the outside world. However, Lordstown Motors failed to wait for the savior in the end.
Two days ago, Lordstown Motors announced on its official website that it had filed for bankruptcy protection in the Delaware court under Chapter 11 of the U.S. bankruptcy law, and at the same time sold the company's assets because it failed to resolve its previous investment dispute with Foxconn. dispute. In addition, in the complaint submitted to the bankruptcy court, Lordstown Motors also filed a lawsuit against its partner "Foxconn", accusing the company of investing in shares of failing to abide by the investment agreement and other commitments.
Foxconn parent company Hon Hai(7.14, -0.01, -0.14%) Technology Group immediately issued a statement on its official website in response to Lordstown Motors' lawsuit, saying that Lordstown Motors is constantly trying to mislead the public and is unwilling to abide by the agreement Fulfill the terms of the investment agreement between the two parties. Hon Hai has been negotiating with the other party with a positive attitude to help it solve the financial difficulties caused by its operations. It originally hoped to continue the negotiation and discussion to reach a solution satisfactory to both parties instead of taking unfounded legal actions, but So far, the two sides have not reached a consensus.

On June 29, Lordstown Motors once again stated on its official website that the Delaware court in the United States has approved bankruptcy protection, but the final ruling will not be known until July 27. Meanwhile, Lordstown Motors has stressed it will continue to operate and has significant unencumbered cash on hand.

Lordstown Motors (Lordstown Motors) is a new brand of American car-making forces established in 2018. It was founded by Steve Burns, the former CEO (CEO) of the American cargo truck manufacturer Workhorse, and is headquartered in Los Angeles, Ohio. Lordstown, Lordstown's name also comes from this.

(38.56, 0.36, 0.94%)
In October 2020, Lordstown Motors was officially listed on NASDAQ. In February 2021, its stock price exceeded US$400, and its market value peaked at US$5 billion. However, in March this year, the share price of Lordstown Motors fell below $1 and faced the risk of being delisted from Nasdaq. Since then, Hon Hai Group has notified the company that it intends to withdraw from the investment agreement it signed with Lordstown in November last year, which in turn triggered dispute.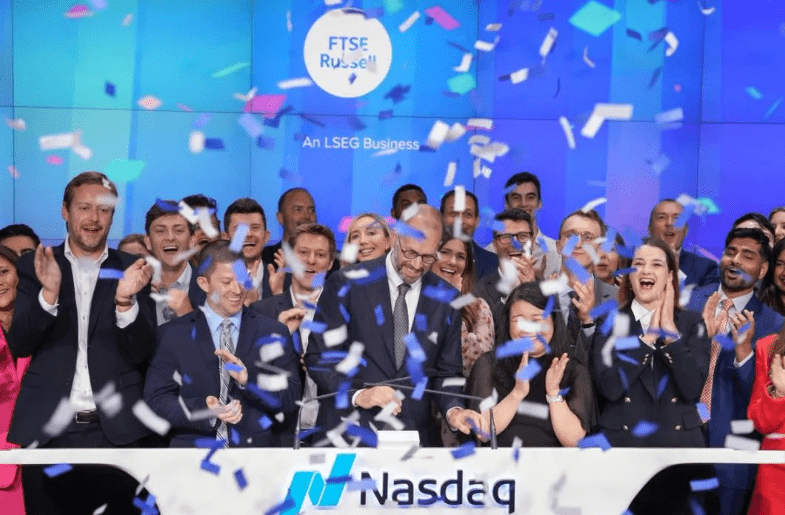 At present, Lordstown Motors has only one model, the Endurance, which is positioned as an electric commercial pickup and sells for about $50,000. According to the plan, Foxconn is responsible for the production of the car, which will start production at the end of 2022, but it is disappointing that Foxconn was forced to stop production after only producing 40 cars for Lordstown. Lordstown Motors admitted frankly in its financial report for the fourth quarter of 2022 that as of February 2023, only about 40 Endurance vehicles will be produced in total, of which only 6 vehicles will be delivered, which is far below the expected target.

Only 5 years after its establishment, Lordstown Motors finally went to file for bankruptcy. From the current point of view, the dispute between Lordstown Motors and Foxconn has not been properly resolved, and the two parties will eventually go to court. But in fact, the "lonely" of Lordstown Motors should not be entirely blamed on Foxconn. Data show that as of the end of the fourth quarter of 2022, Lordstown Motors' cash balance was $121.4 million, down from $154.2 million in the previous quarter; revenue was $194,000, lower than analysts' forecast of $1.29 million; The net loss widened to $102.3 million from $81.2 million in the same period in 2021, including a $36.5 million impairment charge mainly caused by a drop in its stock price. According to the latest data, as of the end of March, Lordstown Motors had only US$108.1 million (about 781 million yuan) of cash left on its books.
Since the beginning of 2023, the knockout competition of car companies has intensified, especially the new car manufacturers are facing a severe situation of "survival of the fittest". Like many new car companies going bankrupt, Lordstown Motors is also facing high debt and low stock prices. Judging from its operating conditions, Lordstown Motors is now on the verge of life and death, and it is difficult to continue.